Dementia Care
Elderly with Dementia change the way they connect and interact with others. Due to weakened memory, memory loss and/or disorientation, they need the utmost care from seasoned and experienced caregivers and nurses on a holistic, whole-hearted and personal-care level.
Dementia Care for the elderly requires persistent attention under tireless watch that includes a range of specific services for the best upkeep of elderlies with Dementia, as provided in the homely confines of Artha Assisted Living by the trained and experienced caregivers and nurses here. At Artha, the endeavour is to understand and respond to an elderly's special Dementia status for normal functioning and behaviour as much as possible. For Dementia care home Delhi NCR, Artha Assisted Living provides a one-stop homely destination for the elderly, with an integrative care manner.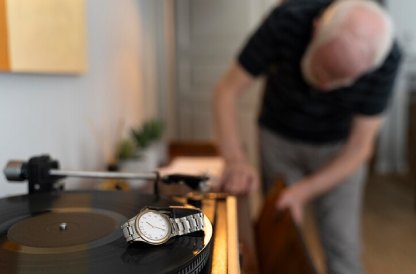 To mention below are some of the sustainable ways and services that our caregivers bestow at our luxury old age homes in Gurgaon, supported by the in-house and visiting Doctors who address the elderly with absolute care
Maintain a constant watch and endeavour to calm the elderly.
Enable smooth implementation of day-to-day activities like clothing up, movements and grooming.
Continuous communication and interactions with the elderly.
Assistance in behaviour management and sleep schedules.
Regular effort to empower them to participate in activities at the Artha premises.
Facilitation for consuming nutritious food and remaining hydrated.
Give personal attention and make them feel comfortable by providing regular verbal and physical reassurance.
This is also followed by regular medical monitoring by visiting doctors, who advise nurses and caregivers to maintain or facilitate a change in the care being provided to the elderly. All interventions being applied are communicated to the near and dear ones as they happen and on a regular weekly basis.