Doctor Visits
One of the most noticeable and essential features at Artha Assisted Living elderly home is the doctors' visits and regular health check-ups for the elderly. This service is not charged extra. Doctors' visit at the Artha is a comprehensive care service for the good health and wellbeing of the elderly, all under one roof, at the Artha Assisted Living home premises.
Artha Assisted Living's Doctors' visits positively impact the elderly health. It enables health maintenance. Doctor visits allow for regular health checks, which provides a way to periodically monitor the elderly' status. If any health discrepancy is found, the doctor is able to further expedite personalised medical care and action. The doctor can check the medical records of the elderly during these visits, which can also help to uncover any health problems.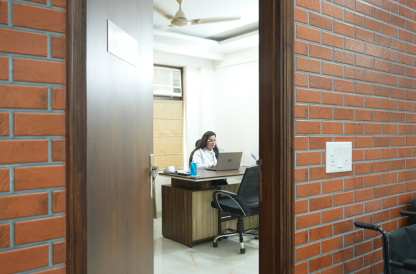 Doctor visits are very assuring not only for the elderly but also for Artha's caregivers, nurses and team to contribute to the overall wellbeing of the elderly. At Artha Assisted Living home premises, the visiting doctors care among the best in the medical fraternity.
Get assured with a Doctor on call, periodic doctor visits and an Ambulance on call. Reputed hospitals are just 5-10 minutes away from Artha.